Health, wellbeing and rejuvenation
Design and manufacture of devices for the rehabilitation of health and rejuvenation
---
ElectroPulse device Elmas-5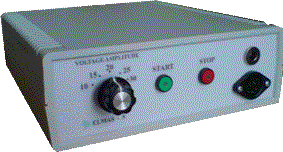 The device is designed for dynamic electrostimulation and electromassage areas of the spine, joints and muscles pulsed bipolar electrical current for pain syndromes, diseases of the nervous and muscular system, as well as to relieve fatigue and improve muscle tone. The device provides for the formation of bipolar current pulses, the special shape given to the automatic program, changing the pulse frequency.
A special line of electrodes creates the effect of a "traveling wave" pulses on the spine. The device has analgesic effect in rehabilitation after a back injury and pain syndrome.

The composition and design of the device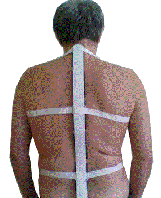 The set consists of an electronic unit with controls, special flexible line electrodes with straps for attaching to the spine and a pair of separate silicone reusable electrodes.
The device is equipped with automatic timer, light and sound alarm.

On the front panel of the device are:

1 - rotary switch selection of the amplitude of the pulses;
2 - button switch procedure START;
3 - button manual shutdown procedure STOP;
4 - connectors to connect the working electrode.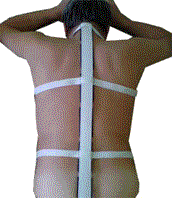 On the back of the device are network switch, mains fuse and the output of the network cable.

SPECIFICATIONS

Power supply.................................... ~ 220 V, 50 Hz
Adjustable pulse amplitude............. 10, 15, 20, 25, 30 V
The range of variation of the pulse repetition frequency............. 8 - 32 Hz

---
Lithuania Vilnius
e-mail: aidas2000@mail.ru
Copyright © 2015 SoftPower. All Rights Reserved.